Login
Log in if you have an account
Dont have an account? Register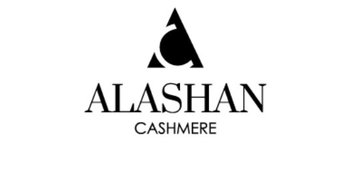 Alashan Cashmere
I'm a self-proclaimed "fiber geek," having worked in every aspect of the cashmere business – from procuring and processing raw materials (yes, that means goats) to working with fiber traders, dyers, spinners, weavers, knitters and designers to offer beautiful products to cashmere lovers all over the world.
In 2004, the third-generation textile company where I had worked for 11 years as the General Manager decided to close operations. It was an easy decision at that time to launch my own company, and Alashan Cashmere was born. The name Alashan honors the area in western Inner Mongolia that is home to the world's finest cashmere. Goats thrive in this harsh region that has the perfect combination of geography, climate and diet to produce superior cashmere – long, fine, white fiber that embrace vibrant dyes and can be spun into the finest of yarns.
My love of family and cashmere are the foundation of my company. Over the years I have introduced product lines, each with their own unique designs and personality. These lines are named after my children: Claudia Nichole, Caroline Grace and Douglas Anthony. This is a constant reminder to me to love what I do, and to always remember who I do it for.
Building these product lines within the Alashan brand allows us to deliver cashmere classics that our customers know and love, while seasonally introducing new, exciting trends. Claudia Nichole features classic designs with sophisticated styles, as well as a luxe collection which features some of our ultimate wrap-yourself-up cashmere styles. Caroline Grace is fun and trendy, while Douglas Anthony offers cashmere staples for every man's wardrobe.