Login
Log in if you have an account
Dont have an account? Register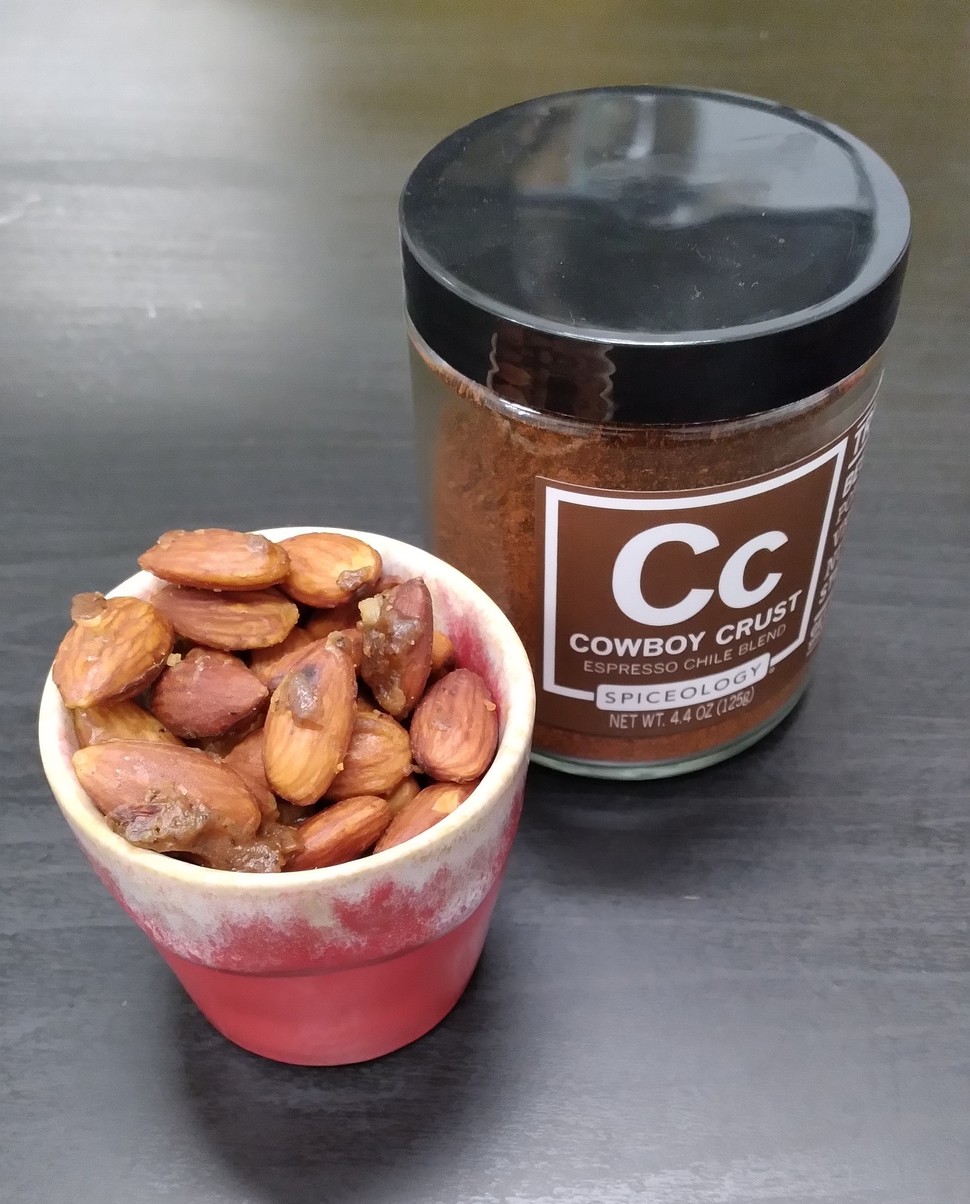 I've had my eye on our Cowboy Crust - Espresso Chile Blend for awhile, but I'd hesitant to grab a jar. Finally took the plunge this weekend, and tried the maker's recipe for Spicy Cashews. Oh, my gosh, so tasty! They turned out more like a praline with a kick, and I used almonds (that's what I had at home). I will add more spice next time, but I'll definitely be making them again! I bet this would also be good with our Pumpkin Spice.
Happy Snacking!
Spicy Cashews Recipe from Spiceology
In a medium skillet over medium-high heat add the cashews and toast for a few minutes, stirring constantly so they don't burn.
Add the spice mix, butter and brown sugar. Stir constantly for 5 minutes until the sugar coats the nuts. Turn out on to foil or parchment paper and sprinkle with sea salt. Allow to cool and break up into pieces. Store in a sealed container if not serving immediately.
Red cup available here